Driving the future of the past with heritage windows
What was once a developing market is now mainstream. Windows Active magazine spoke to Roseview about how heritage windows are revitalising the glazing industry…
Not only is the heritage market growing, that growth is accelerating. There are significantly more heritage products available now than five years ago, and the number of fabricators making them is growing too. But perhaps the real acid test is to simply drive around and look at the number of houses that have had heritage-style windows installed in the last three years.
Mike Bygrave from Roseview Windows describes what's happening.
"The expansion in product choice, a focus on design detail and the incredible growth of colour and foiling options have all helped drive the heritage market from niche to trend, and now from trend to mainstream. At the heart of this is a traditional British window style that epitomises heritage – sash windows."
Resolving the choice dilemma
"Owners of older properties, often in conservation areas, used to face a dilemma over replacement windows." Mike continues. "They could opt for modern energy efficiency, security and sound-proofing, but at the cost of traditional appearance. Or they could pay considerably more for timber windows only to be faced with regular and costly maintenance.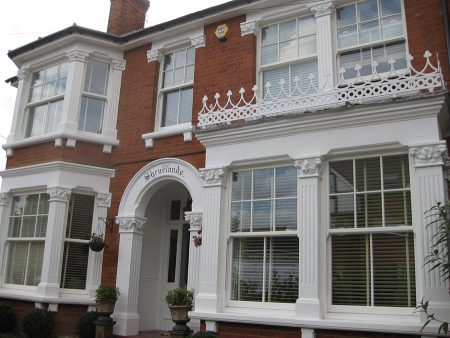 "Since 1985, when Roseview produced its first uPVC sash window, we have worked on eradicating the choice between appearance and performance. Through a programme of constant research, development and innovation, our goal is always the same—to produce a truly authentic timber-alternative sash window that offers all the benefits of modern materials and manufacturing techniques. We focus on three things: quality, authenticity and performance, and deliver that in a single package that helps our customers sell the benefits of high-quality sash windows to homeowners."
Market forces
While Roseview has always focused on heritage, recently the wider market has caught up. Mike explains: "Homeowners—and the market itself—are changing. In doing so they're creating the right environment for heritage-style windows.
"House prices remain high, and while there's constant pressure to build more new homes, they're not being developed quickly enough. Homeowners increasingly choose to renovate and upgrade rather than move. Windows, doors and glazed extensions have joined kitchens and bathrooms as the most popular upgrades, and modern timber-alternative heritage windows are the ideal choice.
"We've also seen a subtle shift in attitudes towards conservation, again relating to the balance between aesthetics and performance. Aesthetics are still hugely important—especially among planners and conservation officers—but there also seems to be more willingness to take into account the benefits of uPVC, especially when it comes to energy efficiency and acoustics. It marks a more realistic approach to conservation and acknowledges that the very best modern timber-alternative windows provide the complete package of heritage looks, superior performance and – crucially – affordable prices."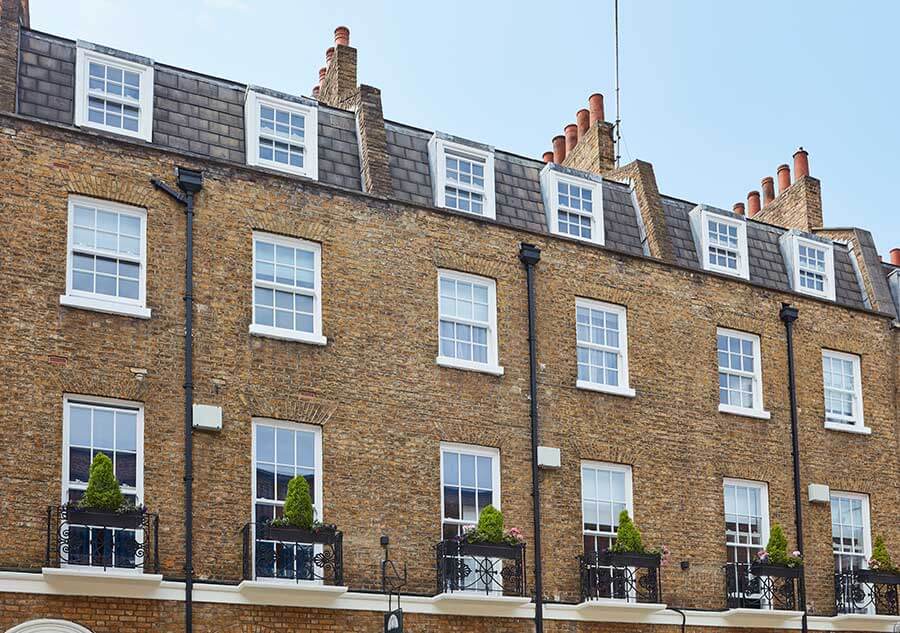 Homeowners are on board
While products and market conditions are ideal, the last piece of the puzzle is homeowners themselves. Mike believes that this piece is also falling into place:
"Homeowners today do their research; they're more knowledgeable than ever before. That's great for the industry, as customers come to us knowing what they want and how it will perform. It also means that homeowners themselves are dispelling some of the myths surrounding uPVC. In general there's less bias against uPVC than there used to be. In an age where the use of plastic is quite rightly under scrutiny, customers have done their research and know that the 'unplasticised' in 'uPVC' is important. It's sustainable, it lasts for decades and it's completely recyclable multiple times—it's simply not the same as the single use plastics we see on our TV screens."
A bright future
"The market today is very different to what has come before" Mike continues, "and it's definitely a change for the better. Not too long ago we had to spend our time developing authentic uPVC sash windows and then educating installers and end users about the benefits. Now customers come to us.
"They know about the product detail, the skill that goes into manufacturing authentic uPVC sash windows and the benefits they deliver. They recognise that in all respects high-quality, well-designed heritage-style timber-alternatives don't just match original windows, they improve on them."
This article first appeared in the July 2019 edition of Windows Active magazine.