Commercial
simplifying projects through 30 years of uPVC sash window experience
We've been supplying uPVC sash windows to the commercial sector for more than 30 years. In that time we've worked with a wide range of clients on a broad spectrum of projects, including:
new developments

housing associations

local authorities

public buildings (schools, hospitals etc)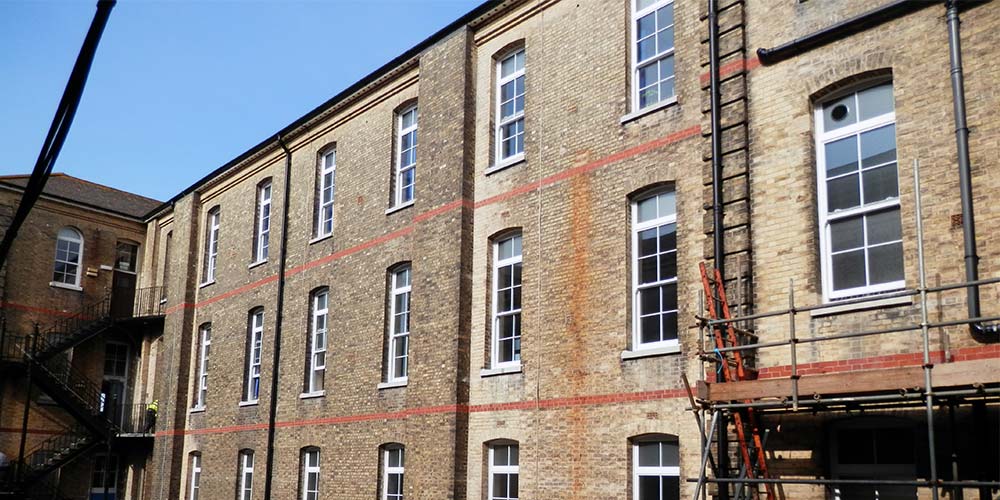 On top of this, until relatively recently we had our own in-house commercial installation division. Through this we've also gained a wealth of experience in the whole commercial installation process, including:
commercial tenders

specification

planning

building regulations

project management

installation

aftersales
We've also dealt with all the different people involved in a commercial projects, from architects and specifiers, local planners and conservation officers, project managers, site managers and, of course, clients.
As a result we know that commercial projects aren't just about using the right windows (as important as that is). They're about the right windows at the right price, delivered to site on time, fully packaged and labelled and ready to install. They're about having all the drawings and certificates in place up-front when tendering. They're about having a supplier who can answer all the questions you'll get from the client, architects and planners etc. They're about delivering direct to site, as scheduled, in unbranded vehicles. They're about understanding that flexibility can often be required and schedules change. And they're about making sure all the details – like keys and O&M manuals – are all in place ready for handover.
In short, commercial projects are all about choosing a supplier that provides a complete end-to-end service with no fuss, so that the windows are one less thing you have to worry about.
At Roseview we understand that, and all our knowledge and experience have gone into designing a suite of products and a service tailored to suit.
Downloads
The following are some of our most popular downloads for commercial customers. For a complete set of downloads and other resources, visit our Resources page. And while you're at it, why not check out our sash window gallery.