Incarnation

secondary glazing
While Roseview may be best-known for sash windows, we're also a long-established fabricator of aluminium secondary double glazing. Our Incarnation secondary glazing is suitable for homes, offices, hotels, schools – pretty much any project that requires subtle style that makes a dramatic difference. That's why more and more trade installer installers and architects turn to Incarnation when it comes to secondary glazing.
With its super slim sightlines, Incarnation secondary glazing complements any style of property. On top of that it's fully customisable, available finished in any RAL colour or woodgrain finish, with toughened or acoustic glass. Innovative modern or traditional hardwood moulded subframes complete the framework, and everything comes pre-assembled with discrete furniture.
Its low profiles and outstanding thermal and acoustic performance mean that secondary glazing is recommended by both Historic England and the Listed Property Owners Club as a suitable product for improving windows in historic buildings. It's easy to see why – the benefits are … ahem … second-to-none.
noise reduction
Far better acoustic performance than standard windows
insulation
Cost-effective thermal insulation for older buildings
conservation
Suitable for conservation areas and listed buildings
bespoke
Fully bespoke, customisable to your exact requirements
Noise reduction
All our bespoke units can be fabricated with acoustic glass and acoustic foam technology. As a result they can achieve a reduction in noise of up to 75%. That's the equivalent up to 45Db.
The key to effective noise reduction is to install an extra glass barrier so that the energy in sound wave vibrations is reduced. For best results the distance between the primary window and secondary glazing should be 100-150mm.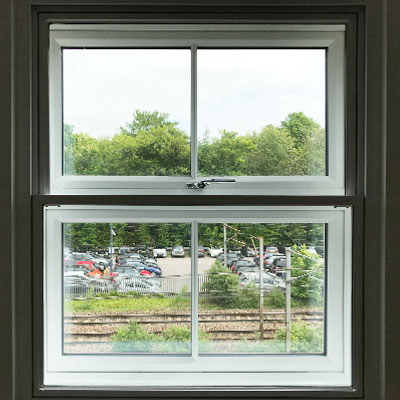 Insulation
Loss of heat through old, draughty windows increases energy bills considerably. Installing secondary glazing in front of the original windows helps to create a double-glazed effect. In turn this controls temperature variations and increases thermal insulation.
Pilkington K Glass is specifically designed to allow sunlight to pass through the glass and into the room , while blocking heat from escaping back out. It actually pushes the heat back into the room! 
And this comes at a much lower cost than altering existing timber single-glazed windows to re-glaze with thermally efficient double glazing.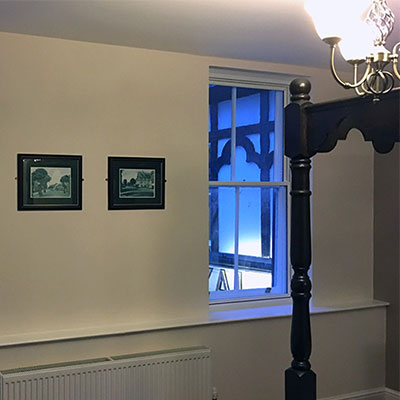 Conservation
Changing original windows in a listed building is rarely permitted. This can be a frustration, as the thermal performance of heritage properties usually comes nowhere near to meeting modern standards. Installing the subtle design of Incarnation secondary glazing allows properties to retain their character while bringing the temperature up a few notches!
Incarnation secondary glazing can also support Rose Collection sash windows on projects where replacements are viable on some façades but not others. This may be down to planning conditions or budget constraints – either way, a combination of Incarnation secondary glazing and Rose Collection sash windows can help.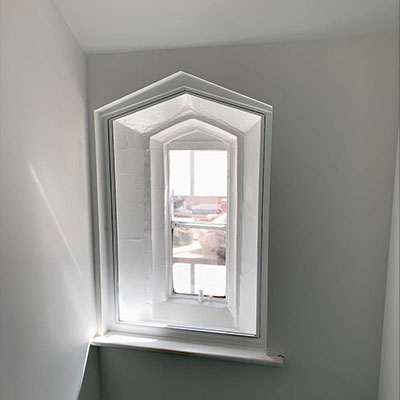 Fully bespoke
Incarnation secondary glazing offers a wide variety of options. All projects are carefully considered by our design and estimating team, and we offer on-site survey assistance for those who are particularly unsure.
Different combinations of units stacked and coupled support a full range of solutions., RAL and woodgrain finishes offer a personalized touch. Shaped and arched units from template are expertly built to suit the apertures in the most suitable way possible.
We offer glass ranges from 4mm to 12mm in clear or patterned format, turning your secondary glazing into a feature if desired.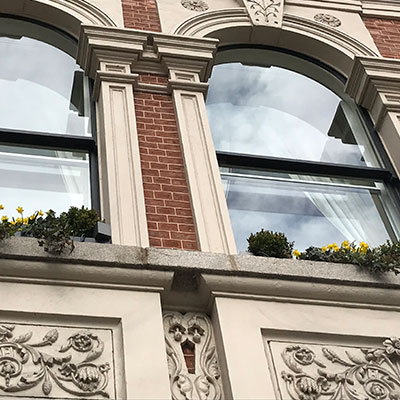 Standard features
10 year guarantee
4mm toughened glass
Capacity for glazing up to 12mm
High grade acoustic foam
Steel bearing rollers and clip locks (horizontal sliders)
Pre-tensioned Caldwell Spirex balances (standard VS)
Pre-tensioned Caldwell Torso2 balances (Deluxe Tilt VS)
Fully removable sashes (Deluxe Tilt VS)
Standard colours - white, brown, anodised
Discrete window furniture
Ancillary section to create combination units
Optional features
Flush fit pre-finished timber subframe
Acoustic glass options
Thermal glass options
Arches, rakes, shapes
Any RAL colour (two week lead time)
Premium woodgrain finishes