The hidden benefits of secondary glazing
Roseview Director Paul Bygrave explores a neglected benefit of secondary glazing, and how Roseview's Incarnation range fits in.
Mention secondary glazing and most people's minds immediately jump to one of two things: listed buildings and budget insulation.
It's true that secondary does a fantastic job in both contexts. It serves as an alternative, removable and unobtrusive solution when regulations and planning prevent replacement glazing for listed properties; as well as offering a competitive, effective way of helping homeowners, landlords and businesses cut their energy bills for the minimum outlay.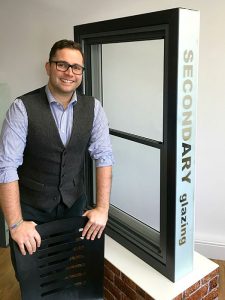 "But that isn't what all the noise is about," smiles Paul Bygrave, director at Roseview Windows and head of their Incarnation secondary glazing brand. "What many overlook is the fact that secondary glazing is an excellent way of tackling one of the biggest modern challenges people are seeking to address—noise pollution."
With ever-increasing road and air traffic, and new property developments being built closer and closer to older housing stock, the result is increasing noise levels for properties that are often ill-equipped to handle them. Meanwhile a sharper focus on heritage and conservation has meant that, where previously owners of period properties—rightly or wrongly—replaced traditional windows with modern double glazing, that is no longer an option.
It's also an increasing problem for town centre businesses and services. Often housed in older High Street buildings, shops, offices and hotels suffer from increased noise pollution, especially from cars. Given their location and circumstance, replacing windows may not be permitted and is often not economically viable.
"If outside noise is shattering your customers' peace and quiet, secondary glazing is a quick, easy and extremely cost-effective solution." Paul comments.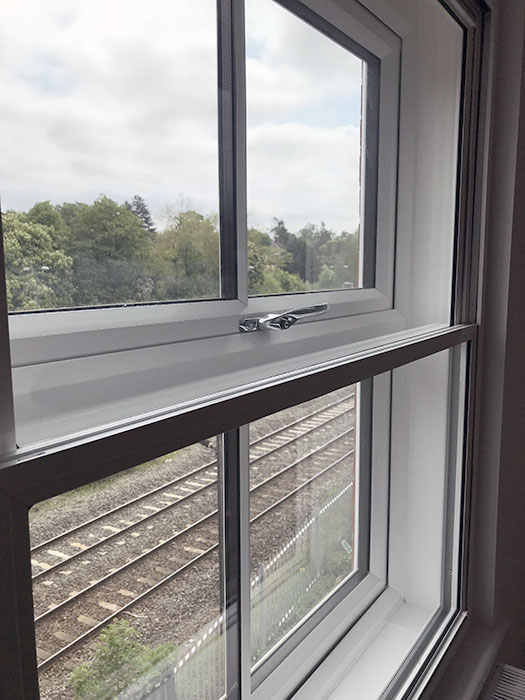 "In simple terms, the way secondary glazing adds acoustic insulation is clear: it adds an extra pane of glass that serves as a barrier to keep the noise out. But specified and installed correctly, secondary glazing is typically considerably more effective than conventional glazing."
That's because where double and triple glazed windows usually have panes of glass separated by gaps 20mm or less, secondary glazing can be recessed by 100mm or more, which is much more effective at dampening noise. As a result, with the right acoustic glass, secondary glazing can reduce noise levels by up to 50 decibels.
If outside noise is shattering your customers' peace and quiet, secondary glazing is a quick, easy and extremely cost-effective solution.
"At Incarnation, we have a fantastic range of high-performance secondary glazing products to help you offer your customers the peace and quiet they seek." Paul continues.
"Our collection is aimed at the domestic, commercial and heritage markets, and features an extensive array of ultra-slim profiles to suit virtually any style. Everything is available with three outer frame options – easily identified on Incarnation's recently revamped order forms and website – and offers a glazing capacity of up to 6.8mm for acoustic projects. We offer fixed units, lift-outs, hinged casements, fully balanced vertical sliders as well as traditional multi-panel horizontal sliders. Effectively, we can design a secondary unit that matches the sightlines of virtually any primary window – including arches and bays. And because we're part of Roseview, you can expect the same excellent level of quality and service that you get with our sash windows.
"In short," Paul concludes, "if you need high-quality secondary glazing that's not only simple to fit, easy to maintain, and capable of offering exceptional thermal performance, but which can help your customers enjoy more peaceful days and silent nights, Incarnation secondary glazing from Roseview Windows is the right choice for you. Come and see us at the FIT Show to find out more."
This article originally appeared in the April 2019 issue of Glass and Glazing Products magazine.
Tags: acoustics, Incarnation, secondary glazing