The complete heritage window solution
The heritage window market is growing all the time – and as more windows in historically-sensitive areas reach an age and condition that mean they need replacing, homeowners are increasingly faced with the dilemma of finding suitable alternatives.
To many living in and restoring period homes, it can often feel like they have only one choice – pay for timber replacements that cost the earth and require a lot of maintenance, or put up with draughty original windows.
Thankfully, though, there are other options – and two fast-growing Buckinghamshire businesses have thrived by offering a solution to exactly these issues.
Founded in 1977, and now into its forty-second year in operation, Olney window manufacturer Roseview is the first name in UK timber-alternative sash windows.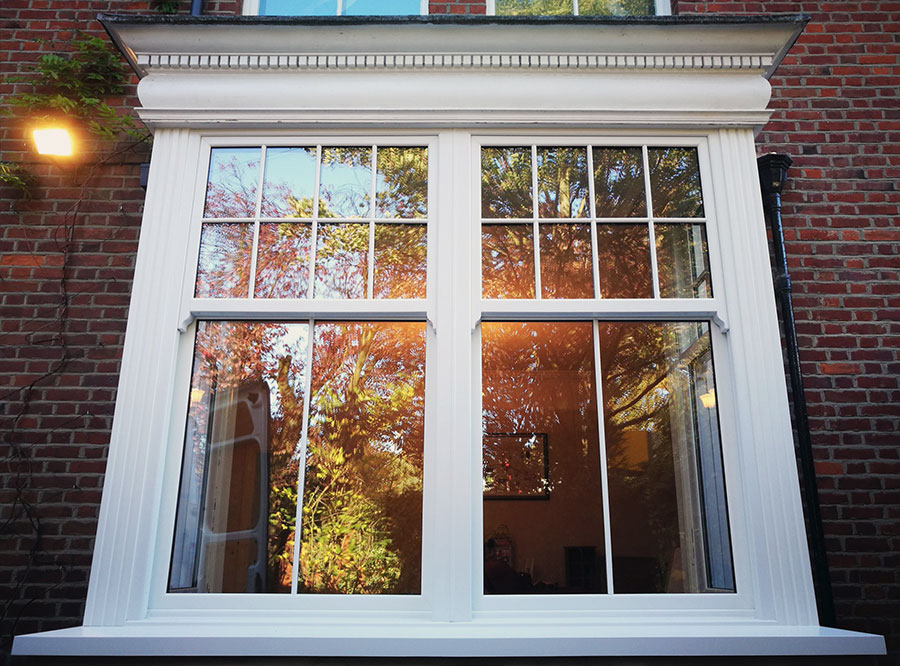 In 1985, the firm collaborated with systems house REHAU and London's Peabody Trust to create Britain's first uPVC sash window product – and, in the intervening three decades, they've worked tirelessly to perfect that formula.
The result is the Rose Collection – widely regarded as the highest performing and most authentic uPVC sash window suite in the UK.
Competitively priced and highly versatile, the Charisma Rose is the perfect fit for everything from upgrading existing windows on older properties to installing on ambitious Grand Design-style projects.
The superbly authentic Heritage Rose has been accepted for use in a wide array of conservation areas, including the London Borough of Chelsea and Kensington, Lincoln, Worcester, and Cambridge, plus dozens more.
And the company's Ultimate Rose does what it says on the tin – it's the most authentic timber-alternative sash window ever created. With its slim, timber-like profile and 35mm midrail, no other uPVC sash window comes close in terms of original authenticity.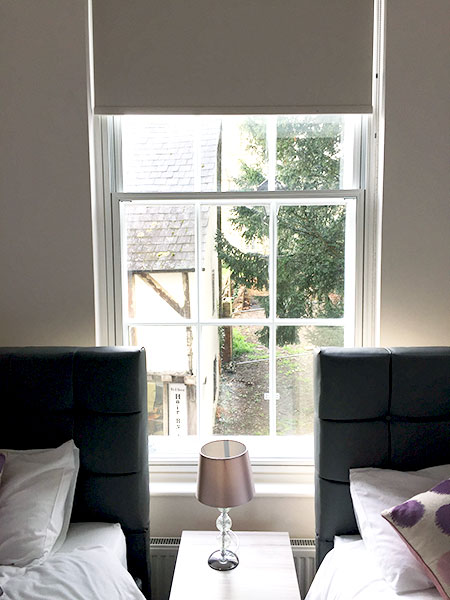 But even Roseview acknowledges that there are some instances where replacement sash windows won't pass stringent planning regulations – and that's why, in 2012, the company created Incarnation secondary glazing.
Secondary glazing is undergoing a serious resurgence, with a huge increase in demand for a product that can bring modern thermal and acoustic benefits to a home without touching the original windows. Incarnation has benefited massively from that growth, and is now one of the leading providers in the field.
But while the two businesses are distinct, as part of the same group they work closely together. As Marketing Director Mike Bygrave explains, that allows them to offer a complete conservation glazing solution.
"We strive, and have invested extensively, to make our sash windows the most authentic products of their type available anywhere in the world. We're constantly improving them, not because our customers ask us to – usually they're already delighted with the products as they are – but simply because we want to make them as good as they can possibly be."
Ultimate Rose does what it says on the tin – it's the most authentic timber-alternative sash window ever created
"But we also acknowledge that while our sash windows are widely accepted in conservation areas, they're not appropriate for all historic and listed building renovation projects.
"Luckily, in these circumstances, there's a fantastic alternative – Incarnation's outstanding secondary glazing."
Paul Bygrave, Incarnation Director comments: "Roseview are known throughout the glazing industry for their integrity, expertise, and uncompromising commitment to making the very best products they can. That's exactly the approach we're bringing to secondary glazing at Incarnation.
"Like Roseview, we're dedicated to driving the heritage windows market forward with products that combine the very best modern thermal and acoustic performance with the sought-after aesthetics of traditional windows. And we're confident that, before long, we'll be just as well-regarded in the world of secondary glazing as Roseview are in the sash window realm."
This article was published in Refurb Renovation News in March 2019.
Tags: conservation, Incarnation, renovation