Protecting the environment is everyone's responsibility. From your roadside recycling collection to creating a national recycling strategy, we're all involved. At Roseview Windows, we place great emphasis on using sustainable materials to limit environmental impact. We use recycled uPVC where possible and follow strict processes when fabricating our sash windows.
To help our drive towards a more sustainable society, we fabricate our uPVC sash windows using high quality Rehau profiles. Rehau are globally renowned for creating high performing and sustainable PVC products. Every Rehau window profile has a PVC core made from recycled plastic. Only the outer layer is made from virgin PVC to ensure that the visual appearance is always the best it can be.
uPVC: the future of fenestration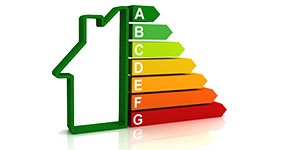 Plastic products have received lots of bad press in recent years. With plastic bottles polluting our oceans, an outright ban on production is being seriously considered. When used responsibly, however, PVC is a very environmentally friendly material. It is reliable and durable, with an excellent life expectancy. It is safe and easy to fabricate, and an extremely cost-effective building material.
In life-cycle assessment tests, it outperforms almost all alternative materials. In terms of recyclability, 80% of Rehau window profile's off-cuts are recycled and re-formed to create a wide range of building products.
Streamlined manufacturing processes
The glazing industry is one of the most strictly regulated sectors in the wider construction industry. Stringent regulations ensure that our manufacturing processes are constantly reviewed to stay up to date with any changes. At the Roseview Window's factory, we follow rigorous procedures to ensure that waste is minimal, and recycling is performed whenever appropriate. By using Rehau profiles, we are helping to further reduce our carbon footprint and protect the planet for future generations.
Environmental awareness doesn't stop when fabrication is complete. The final products that we create at Roseview Windows are extremely energy efficient uPVC sash windows. Once installed, they will help to boost any building's thermal efficiency, reducing energy bills and lowering carbon emissions. When you want to promote environmental protection, install the Rose Collection uPVC sash windows, manufactured, and supplied by Roseview Windows.