Heritage sector is part of the mainstream
Sash windows and the heritage sector as a whole are no longer just a niche, believes Roseview's Mike Bygrave…
The market for heritage and timber-alternative windows is now well-established, and continues to grow at a healthy rate. No product typifies this market more than sash windows.
Sash windows have been a significant part of British architecture since the 17th century. Their popularity peaked in the Georgian, Victorian and Edwardian periods before dipping in the mid-20th century. However the UK's ageing housing stock means that there are still a huge number of older properties out there, and our renewed interest in traditional and heritage architecture means that suitable and authentic replacement windows are in demand.
Demand for sash windows is higher than it has ever been
Buckinghamshire-based Roseview Windows are synonymous with sash windows, having manufactured the once-niche product for over 35 years. As the first UK company to specialise solely in uPVC sash windows they have been involved in the heritage market longer than any other fabricator. Roseview currently estimates that the overall UK sash window market represents more than 8,000 units per week – higher than it has ever been.
According to Roseview's marketing manager Mike Bygrave, there are two reasons for this: "The design and authenticity of uPVC sash windows has come a long way in the last 35 years." Mike comments. "The vertical sliders from the 1980s and 90s quietly and gradually changed the uPVC window market, by providing functional alternatives to casements in buildings designed to have sash windows. However, while they matched the style and function of original sashes, it was obvious that they were uPVC – shiny white squares, but in sash form rather than casement. The authenticity wasn't there.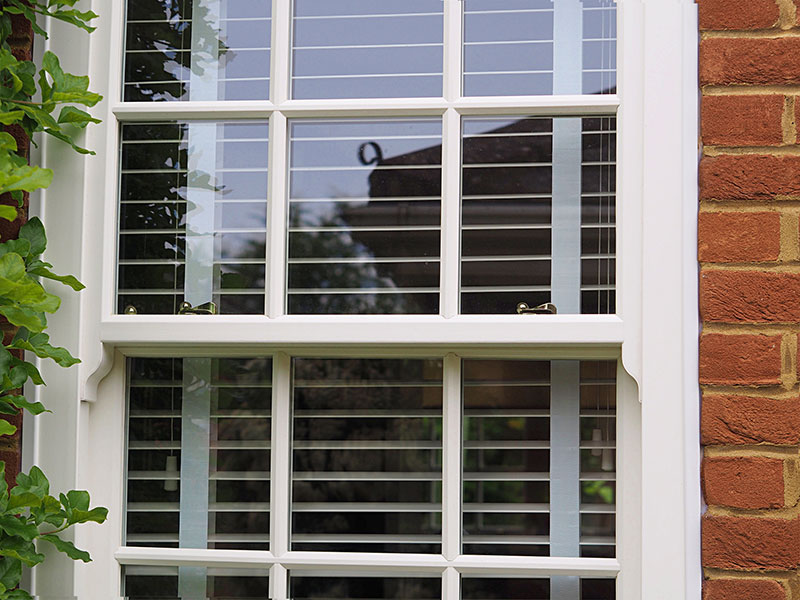 HERITAGE WINDOWS THAT OUTPERFORM ORIGINALS
"That's all changed now – today's premium sash windows can stand next to timber originals and be virtually indistinguishable. Our top end model – Ultimate Rose – uses slim profiles and includes putty line detailing, a deep bottom rail, flush-face run through horns and butt joints laid out in the same way as on a timber window – horizontal on the frame and vertical on the sashes.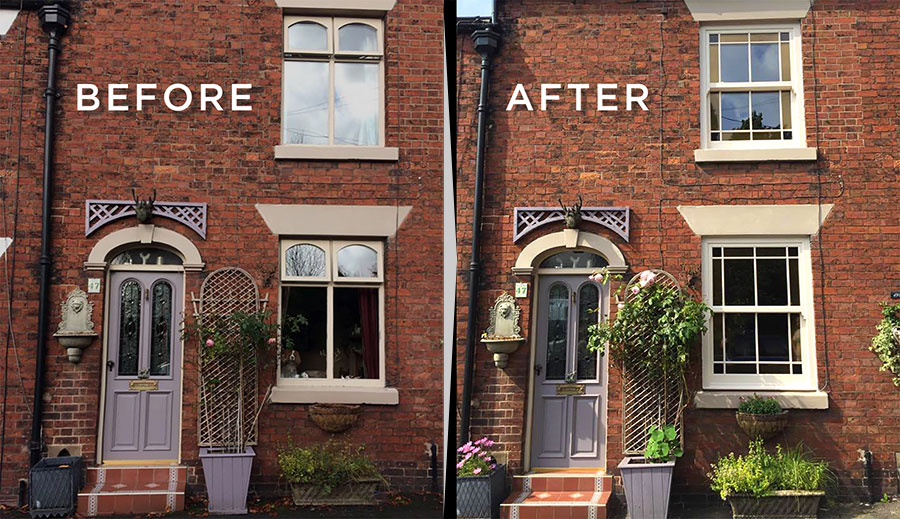 "As a result it's not just a better solution than casement windows in buildings designed for sashes, it's at least equal to timber. It looks right, offers all the modern thermal and security benefits you'd expect, and costs less."
A GROWTH IN CONFIDENCE
"But the growth in sash windows isn't just down to product improvements." Mike continues, "In the past we've found that a significant number of installers shied away from replacement sash windows, preferring to offer casements. Often that was down to two things: they thought that consumers would baulk at the price of sashes compared to casements, and they viewed sash windows as difficult products to order and install.
"We've spent a lot of time and effort changing perceptions amongst installers. Through marketing support, our technical helpline and easy-to-use quote and order forms that guide installers through the process, for instance, we've shown that sash windows don't need to be daunting. We've also addressed the misconception that they are difficult to fit, with customer training and a range of technical support materials. And at the end of the day, our customers know that we're always just a phone call away."
"At the same time, there's been a definite push from consumers, helped by the growth in timber-alternative casements and doors. Companies like the Residence Collection, Solidor, Evolution and others have done amazing work in widening the heritage market with new products that share the same ethos as our sash windows – quality, authenticity and performance. Consumers increasingly do their research and have taken notice."
A CHANGE OF DIRECTION
The heritage window sector has grown dramatically, and – despite political uncertainty and a temporary lack in consumer confidence – that growth looks set to continue. To companies operating in this market it's clear that the popularity of heritage windows isn't just a trend; it represents a more significant shift in direction.
"We've seen the market grow over the past 35 years, and the last five years in particular have been significant. It feels as if a tipping point has been passed. Sash windows – and the heritage sector as a whole – isn't just a niche any more. Consumers are demanding quality and authenticity, and installers are actively looking to differentiate and offer what homeowners are asking for." Mike concludes.
This article first appeared in Heritage feature in the March 2019 issue of Windows Active magazine.
Tags: conservation, heritage, renovation